Open call to Kingfestival 2021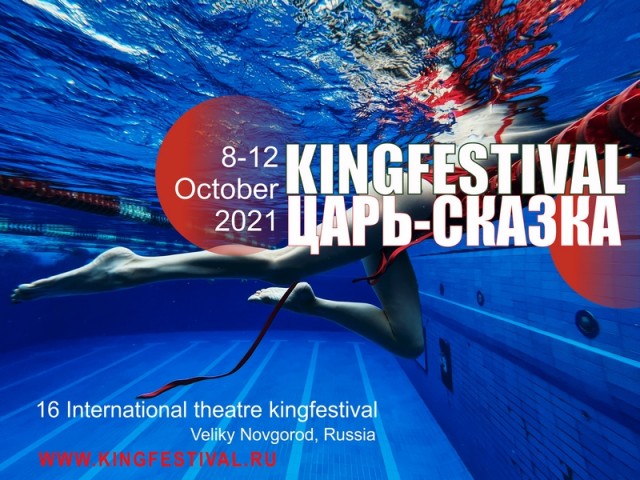 Novgorod theatre "Mali" is announcing the call for performances for the 16th edition of International Theater Kingfestival. The festival will take place in Veliky Novgorod on October 8-12, 2021.
Novgorod theatre for children and youth "Mali" holds International Theatre Kingfestival since 1992 every two years. The festival has become one of the most remarkable and famous theatre festivals for young audience in Russia, showing up the best productions of Russian, European and Asian theatres for young audiences. The program of the festival is presented by performances of high quality and a variety of genres. Festival is supported by Administration of Veliky Novgorod, Novgorod Theater for children and youth "Mali", Theatre Union of the Russian Federation, Russian center of ASSITEJ.
The program of the International Theatre Kingfestival presents drama, contemporary dance, puppet shows, and new circus. In 2021 due to the pandemic situation the Festival will be held in hybrid format. During the five festival days the audience will see Russian performances on venues and online streaming of performances from abroad, theatre exhibitions, project "Lyceum" with lectures of theatres researches, round table with programmers and directors of Russian and foreign theatre festivals. The festival mission is to develop contacts, exchange best practices, and to form new cultural ties and creative meetings in field of contemporary theatre for young audience.
If you would like apply your performance to Kingfestival, please, send the application and full video recording of the performance to kingfestval@gmail.com
Deadline for application 15 June 2021.